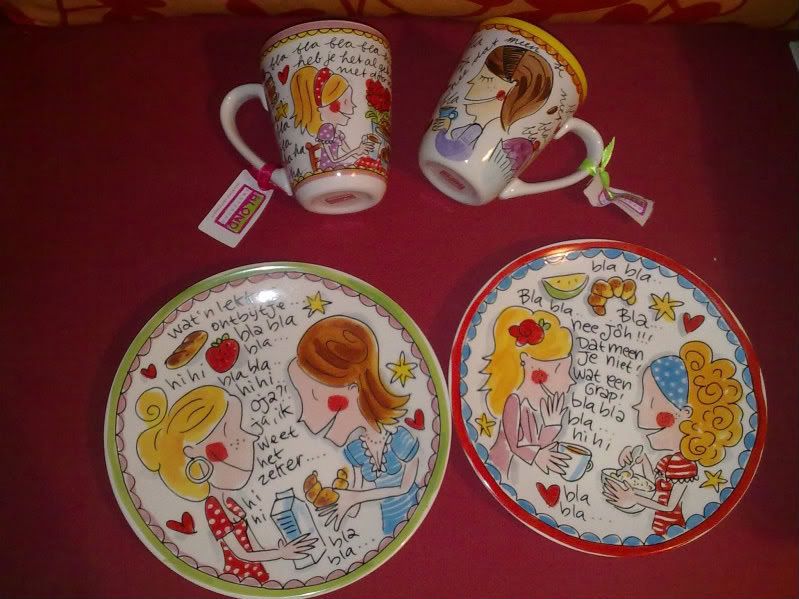 Blond of Amsterdam did a range of crockery for Whittards years ago, I bought a few bits and always regretted not buying more. You never see it anywhere and it doesn't come up on ebay either.

Found these in a charity shop today - 99p each! They're not even the Whittards range, they're the genuine article.

A reason to be cheerful!